SIGNATURE RANGE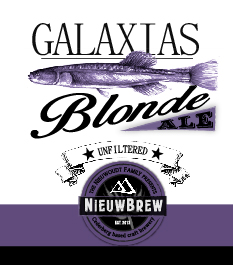 Ale
Light bitterness and malitiness. Tropical fruit aromas.
Dry Stout
A light bodied, rich in flavour, 'Guiness'-type dry stout with hints of toasty chocolate.
You say Barley, We say Wheat!
A slightly sour, slightly tart, light Weiss beer. Another great summer beer!
An English Pale Ale
A lovely fruity ale with a well rounded bitterness makes for an excellent summer beer.
FARM RANGE
The Cherry Blonde
Dominated cherry on the nose and in taste. Don't let the colour fool you, this is a beer in every right.
Spicy Pumpkin Ale
Light, refreshing pumpkin flavour with notes of cinnamon, nutmeg, ginger, allspice and vanilla
For more information kindly go to this link:
https://www.nieuwbrew.co.za/
Or contact:
+27 27 482 2807
+27 22 125 0139
Email: